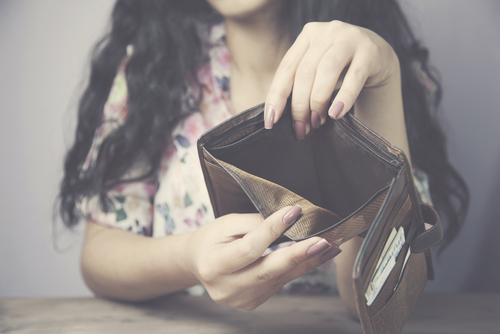 Resurgent Capital Services is a manager and servicer of domestic and international consumer debt portfolios for credit grantors and debt buyers.
There doesn't seem to be any indication of what type of debt they collect specifically.
But they do perform collection activities on accounts directly, and on outsourced debts from other collection agencies and law firms.
You may first become aware of the company's collection effort from either a collection account on your credit report or a phone call or letter from the agency.
About Resurgent Capital Services
Resurgent Capital Services LP was founded in 1998, and is based in Greenville, South Carolina, however, they also have a location in Cincinnati, Ohio.
The company appears to be a loan servicer as well as a debt collector.
Therefore, it collects on debts owed to third parties and may also collect on debts that it purchases.
Based on Resurgent Capital Services' website, they present as one of the more consumer-friendly collection agencies.
However, it's not unusual for collection agencies to put on a happy face, at least on their website.
Resurgent Capital Services doesn't indicate a specialization. That means it's possible they will be collecting for any number of clients.
These could potentially including consumer debts, student loans, government obligations, and healthcare-related debt.
If you are overwhelmed by dealing with negative entries on your credit report,
we suggest you ask a professional credit repair company for help.
Resurgent Capital Services Ratings
The Better Business Bureau has rated Resurgent Capital Services with an A+ on a scale of A+ to F.
The company has been accredited by the BBB since 1997 and has had 156 complaints filed against it through the BBB.
A survey of those complaints shows that all have been answered, and close to half have been resolved in the consumer's favor.
Repeated complaints include unvalidated debts, collecting on a settled debt, and duplicate debts.
Several complaints of the company attempting to collect debts were the result of identity theft.
How Resurgent Capital Services Works
If you've never dealt with Resurgent Capital Services in the past, it's very possible that they'll encourage a payment plan.
This is an advantage over a typical collection agency, indicating they are willing to work with you on a payment plan, rather than insisting on full payment upfront.
In whatever way the company approaches you, it's best to be proactive in working to settle the debt.
If you ignore a collection agency, they can escalate your account to a judgment.
If that happens, all settlement options will be removed, and they'll legally be entitled to garnish your wages to pay the debt.
Depending on the state where you live, they may not be required to give you notice of the judgment.
Before You Deal with Resurgent Capital Services
Before we get into specific strategies for dealing with Resurgent Capital Services, here are some rules that apply to any situation involving collection agencies.
1. Don't deal with collection agencies by phone
Agencies love dealing with consumers over the phone. They record phone conversations, which means anything you say can be used as evidence against you in a lawsuit.
They'll inform you of the recording, which by itself can make you nervous, resulting in you giving too much information.
For example, that information may take the form of better connecting you to the debt. Always remember, the less they know, the better.
And that's why you need to avoid phone contact with any collection agency from the very beginning.
Fortunately, it's your right under federal law to insist any communication with the agency be done in writing.
This must be demanded in your first interaction with the agency to ensure that phone calls are off limits. The agency is required to respect your decision, so don't be afraid to stand your ground.
2. All contact with a collection agency should be in writing
This is a must when it comes to communicating with a collection agency.
At a minimum, it will remove the chance for the collection agency to bombard you with repeated phone calls.
Exchanges in written form give you the upper hand and force the collection agency to behave in a more civilized manner.
After all, just as recorded phone calls can be used as evidence against you, written correspondence from the agency can be used by you as evidence against them.
When communicating with the agency, even in writing, provide as little information as possible while demanding more information from them.
Avoid saying too much, keeping everything you say short and to the point.
Always send any correspondence through certified mail, return receipt requested. This will provide proof that you've both sent the letters and that the agency received them.
Keep all correspondence in one place in case you need to go back to it at another point in the negotiation process.
Organize them by date with your letters attached to those from the agency. The collection process can get confusing, and this will benefit you with keeping on top of the details as the process moves along.
Written correspondence has another major advantage. If the company brings a lawsuit against you, your file folder filled with written correspondence may be your best defense.
The agency may have made certain representations or even violated provisions of federal law that will not only exonerate you, but may require the agency to drop the collection effort against you.
Rest assured, if you need to engage legal counsel at any point in the process, your collection of written exchanges may be the attorney's best evidence against the collection agency.
3. Never promise to make a payment unless you're willing and able to make it
This point is important, not only because it can keep you out of trouble, but also because getting you to commit to making payments is an obvious strategy used by collection agencies.
Consumers with debt tend to promise agencies that they'll make payments with the false hope of making the agency go away.
But if you don't make the promised payment, the collection agent will be coming right back. And they may not be so friendly the next time around.
Avoid this tactic at all costs! Making a promise to pay and failing to send the funds can lead to a breach of contract with the agency.
The agency will have the upper hand on you, making it easier for them to turn your collection into a lawsuit.
4. Familiarize yourself with your rights under federal law
The Fair Debt Collection Practices Act (FDCPA) provides consumers with certain protections from collection agency abuses.
You can learn these protections by reading the Debt Collection FAQs provided by the Federal Trade Commission (FTC).
Often, just reciting your rights under federal law may give you an advantage when a collection agency starts getting ugly.
Seek Legal Help in Dealing with Resurgent Capital Services
Progress may be hard to come by during the collections process with Resurgent Capital Services.
That's when it will be a good time to get legal representation. And it's a must if a lawsuit is filed against you, or even threatened.
We recommend Lexington Law, since they're one of the largest and most successful law credit firms in the United States.
They can represent you through the lawsuit as well as potentially have the collection dropped for violation of federal law.
Specific Strategies for Dealing with Resurgent Capital Services
When dealing with Resurgent Capital Services, please keep the previous strategies in mind throughout the process.
Now we'll focus on more specific ways of working with this specific collection agency.
1. Demand Resurgent Capital Services Provide a Debt Validation Letter
It's important to demand Resurgent Capital Services provide you with a debt validation letter as soon as you become aware they're attempting to collect a debt from you.
Many agencies will give this to you in the early stages of the process. But it's also possible you'll need to request it yourself.
If you have to request it, do it as soon as you can, within your first contact with them if possible.
Details of the collection account will be provided in a debt validation letter.
The name of the original creditor, the original debt amount, as well as the date the account went into collection should be in the letter.
There should also be information that confirms you as the correct debtor.
Pay close attention to the letter once you receive it. Make sure the information matches what you know to be true.
Match all dates and dollar amounts for any payments that you may have already made.
Confirm that the original creditor is someone you've dealt with before. Any inconsistency can be a result of a misapplied collection account.
If you can provide proof of any payments made previously, you may be able to reverse the account.
Mistaken identity may play a role as well. Confirm that all information is connected to you.
If anything is incorrect, you can have the account removed by giving evidence that you are not the person they're looking for.
2. Request a Goodwill Deletion
We recommend at least trying this if your debt has already been paid in full, or will be paid in full now.
This may be a good way to have the collection account removed from your credit report.
You can start by sending Resurgent Capital Services a goodwill letter.
Ask them to have the account removed from your credit report after explaining that the account is a result of unforeseen circumstances and completely beyond your control.
You'll need to make a compelling case in the explanation for the collection. Explain that the reason for the collection is because of a major disruption that occurred in your life.
The situation can be something such as the death of a loved one, a major health crisis, a natural disaster, extended unemployment, or divorce.
Your case will be stronger if you can provide evidence to support any of these claims.
Although not guaranteed to work, it can be a way to remove the collection account from your credit report completely.
3. Offer a Pay-for-Delete Agreement
Send Resurgent Capital Services a pay-for-delete letter, in which you'll offer to make full payment on the debt in exchange for removal of the account from your credit reports.
If they accept your proposal, request they confirm the agreement in writing.
But we must warn you that this strategy is not guaranteed to work. These arrangements are not legally enforceable.
That means the agency can agree to it—and even confirm it in writing—and still not remove the account from your reports.
In the event this happens, there's nothing you can do. Collection agencies are not required to remove accounts from reports even after full payment.
4. Demand Deletion if Resurgent Capital Services Can't Fully Validate the Debt
In most collection cases, the agency either fails to provide the debt validation letter, or the letter they provide lacks the proper information to offer adequate validation.
Under federal law, this is considered a violation, and therefore the collection must be dropped and removed from your credit report.
Unfortunately, this isn't how it typically goes.
If Resurgent Capital Services cannot validate the account or provide you with a debt validation letter, you may open a dispute with the three credit bureaus.
Under federal law, the credit bureaus must investigate your dispute within 30 days.
If Resurgent Capital Services fails to validate the account to the bureaus, the bureaus will delete the account from your credit reports.
Even with the account removed, the agency may not back down and will still pursue collection action against you.
If that happens, it's highly suggested that legal action be taken to challenge the claim for violation of federal law.
5. Offer to Settle the Debt for Less Than the Full Amount
A common way to negotiate getting a collection account resolved is to settle the debt for less than the full amount owed.
Although it may not remove the account from your credit report, it could benefit you in that you'll pay much less to make the debt disappear.
Send a letter to Resurgent Capital Services offering to settle the account for no more than 50% (or even less) of the amount you owe.
This will open the door for the agency to send a counteroffer. If they do, that will confirm their willingness to negotiate.
But you can expect the counter to be higher. That's fine; continue to negotiate with the collection agency until you settle on an agreeable amount.
If you and the collection agency reach an agreement, insist they provide written acceptance of the agreement.
This must include that they will accept a reduced payment in lieu of full, that the account will be reported to the credit bureaus as paid in full, and collection actions against you will be terminated.
No payments should be made until the written agreement is received.
If you fail to wait for the agreement, the agency could accept your payment as only a partial payment towards the full debt owed.
They will then continue to pursue you to pay the remaining balance.