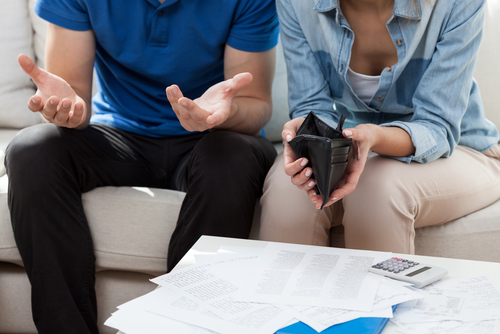 If you've noticed an entry from Works & Lentz on your credit report, you've probably also heard from them regarding an unpaid debt.
Works & Lentz is a third-party collection agency that works with creditors to recover unpaid bills.
They are probably calling you regarding an unpaid debt that has gone to collections.
If you're wondering how to deal with them, you're not alone.
Luckily, there are several proven strategies for dealing with debt collectors and stopping them from destroying your credit.
About Works & Lentz
Headquartered in Tulsa, OK, Works & Lentz is a medium-sized debt collector that has been in business since 2001, they claim to be an industry leader in commercial collections and collection law.
They offer a variety of legal services to their clients in addition to asset recovery services.
They have annual revenue of about $13 million and employ 110 people out of their Tulsa headquarters.
Some of Works & Lentz's services include commercial asset recovery legal assistance with real estate transactions, estate planning, wills, and more.
Does Works & Lentz Have Any Complaints?
It should come as no surprise that people don't enjoy hearing from Works & Lentz.
Since their founding, they have racked up quite a few complaints against them with the BBB and CFPB.
They currently have three complaints filed with the Better Business Bureau (BBB) and 25 complaints filed with the Consumer Financial Protection Bureau (CFPB).
They have also been involved in three cases of civil litigation.
This is not an uncommon situation for a debt collector to be in. In fact, most debt collectors have complaints filed against them.
Sometimes the complaints are valid, and other times it's just someone upset about being contacted about their debt.
Look through the complaints listed on the BBB and CFPB website for any complaints that seem serious.
Specifically, you'll want to look for anything that violates the Fair Debt Collection Practices Act (FDCPA).
I recommend reading up on the FDCPA beforehand.
If you find that Works & Lentz has violated your FDCPA rights, you should consider filing a complaint with the CFPB.
You can also work with legal representation to try and sue for damages.
If you are overwhelmed by dealing with negative entries on your credit report,
we suggest you ask a professional credit repair company for help.
How to Deal with Works & Lentz
Want to improve your credit and stop Works & Lentz's collection attempts? Here are the three essential steps you need to take.
Know Your Rights Under the Law
Most consumers are unaware that there are laws in place that prevent harassment from debt collectors like Works & Lentz.
That is why it is critical that you familiarize yourself with consumer protection law as soon as you hear from them.
Laws like the FDCPA and FCRA set a standard for how debt collectors should treat consumers.
They prevent companies from acting like thugs while pursuing a debt.
Under federal law, Works & Lentz is not allowed to do any of the following:
Contact you at:

unreasonable hours (before 8 a.m. or after 9 p.m.)
a time you have told them is inconvenient

Contact your friends, family, or employer about your debt
Use profane or abusive language
Fail to provide validation within an appropriate timeframe
Report inaccurate information about your debt to credit agencies
Threaten you:

with legal action that they don't intend to take
with criminal charges or jail time
or your acquaintances with bodily harm
Some of these are extreme examples of collection tactics, but they are specified for a reason.
If you experience any of the above while working with Works & Lentz, you should contact legal representation or file a complaint with the CFPB.
The law is there to protect you. Make sure that Works & Lentz plays by the rules and respects your consumer rights throughout the collection process.
Validate the Debt
One of your most important rights under federal consumer law is the right to request debt validation.
This can prevent you from paying Works & Lentz for the wrong amount or for someone else's debt.
When Works & Lentz acquired your debt, it's possible that they mixed up information from your account with someone else's.
This is when you run into a situation where information about your debt is reported incorrectly to credit bureaus.
Debt validation allows you to confirm that everything about your debt is being reported truthfully and accurately.
If there are inconsistencies, you can have the credit bureaus remove the account on the grounds of inaccurate reporting.
You should still take advantage of your right to validate the debt even if you believe that Works & Lentz does have the correct information.
This is because you can file a dispute with the credit bureaus if anything doesn't line up on your account.
Start by writing a debt validation letter to Works & Lentz. This will serve as an official request for them to send you the information they have on your debt.
Be sure to send the letter no later than 30 days after being initially contacted by Works & Lentz. If you wait beyond this, you may not be eligible to request validation.
The debt collector should send you everything they have on your debt within a month of receiving your letter.
If you notice that any of their information contradicts your own accounts, you may file a dispute with the credit reporting agencies. They will investigate and act accordingly.
Meet Them in the Middle
You may find that Works & Lentz is able to back up their collection efforts with validation on your account.
If this is the case, you will need to pay them for the debt.
However, you may be able to get away with paying less than the full amount if you negotiate with the collector a bit.
When Works & Lentz purchases your debt from the original creditor, they pay pennies on the dollar to take it off the company's hands.
This means that the debt collector only needs to recover most of your balance to make their money back.
You can use this fact to your advantage to pay less than you normally would with the original creditor.
You may even be able to get them to agree to delete their collection account from your credit report.
Start by offering Works & Lentz half of the total debt in exchange for them to remove the collection account from your credit report.
This offer will probably not land, so negotiate with them to come to a compromise.
Once you meet them in the middle, ask Works & Lentz to send you the agreement in writing, preferably on an official company letterhead.
This will give you proof to hang onto in case you ever need to present your case to a judge.
Make your first payment on the debt once you receive this document.
After receiving your payment, Works & Lentz should contact the credit bureaus and remove their account from your record.
Ask For Help Dealing with Works & Lentz
If you are having trouble making progress with Works & Lentz, you should think about working with a credit repair company.
Credit repair companies work with debt collectors on behalf of consumers to get damaging accounts removed from their permanent record.
They can handle entries from bankruptcies, liens, collections, judgments, and more.
I recommend working with Lexington Law if you're looking for a reputable credit repair company.
They have decades of experience and an excellent customer support team.
We're always looking for new and improved ways of dealing with debt collectors.
If you have any additional tips on how to deal with Works & Lentz, leave them in the comments section below.